Basic course in Propensity score matching
R - 1 day
This course helps you getting started with Propensity score matching applied in R / Rstudio.
We start with a review of the basics theory behind to account for unbalance in observational research using Propensity score matching. During the course we alternate between theory and interactive examples, exercises and discussions where we useutilizing the program R / Rstudio. The course provides a good introduction, both for beginners and for those who want to refresh old knowledge about how to think regardingin comparisons in observational data.
Course goals: To understand the basics of Propensity score matching and to be able to do the most common calculations for matching in R / Rstudio.
Prerequisites: Basic computer skills.
Kursinformation
Basic course in Propensity score matching
Course length: 1 day
Language: English
Hours: 09:00-16:30 (CET)
Price: 8 500 SEK excluding VAT
Kurstillfällen
Förhandsbokning
(obestämt datum)
Program
INTRODUCTION
IDENTIFY IMBALANCES IN YOUR DATA SET
MATCHING TECHNIQUES
EVALUATION OF THE MATCHING QUALITY
ESTIMATE THE TREATMENT EFFECTS
HOW TO DESCRIBE METHODS AND RESULTS
Information & Frågor
Questions?
Send us an email or Call us
Online course
All our online courses are instructor-led and on the Zoom video platform. Course literature and exercises are either distributed in conjunction with the course or delivered through mail well in advance before the course. This information and and other important instructions are found in your booking confirmation after a reservation is made.
Onsite courses
The address and any additional information is announced in an invitation email send out the week before the course. Course literature and exercise material are distributed onsite. Make sure you have access to a computer with the current program installed for the course.
Booking terms
Statistikakademin has the right to cancel any course in the event of an insufficient number of participants. In case of that happening, you will of course be offered a new course date or be fully compensated. You have the right to rescedule and change course dates up to 15 days before the start of the course. If something comes up last minute and you are not able to attend, you can of course send a colleague instead.
Kursledare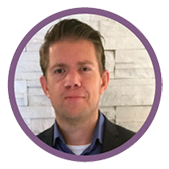 Anders Berglund
Erfaren statistiker med fokus på forskarutbildning
Anders Berglund arbetar som utbildare och konsult inom medicinsk statistik. Anders har undervisat och konsulterat inom statistik, epidemiologi och forskningsmetodik i över 10 år. Han är en aktiv forskare inom epidemiologi med fokus på neurologi och olika tumörsjukdomar.
Anders har en doktorsexamen i epidemiologi från Karolinska Institutet och en magisterexamen i medicinsk statistik från Uppsala Universitet.

Köp flera kurser samtidigt och få rabatt!
Boka flera datum själv, köp kurser och ha innestående eller gå tillsammans med en kollega.
2 kurser
10%
På båda kurserna
3 kurser
15%
På alla kurserna
4 kurser
20%
På alla kurserna